Natural food from South Tyrol
Preserving and reviving the old – That's part of the concept at the farm Marxenhof and thus makes it an Arche Farm. Growing organic food on an ecological basis does not produce as much income, but Demeter foods are convincing in many ways. On the one hand, ancient varieties of fruit are cultivated on an Arche Farm and, thanks to organic farmers like Matthias, are slowly finding their way back to the markets. The same principle of organic food also applies to animal husbandry at the Arche Farm in Bressanone.
Organic Farm Marxenhof – Demeter South Tyrol
For over 10 years, organic products have been grown and sold at the organic farm Marxenhof in accordance with the strict guidelines of the association Demeter South Tyrol (Italia). For the Klammer family, organic farming is not a sales strategy, but a way of life. As a guest at the organic farm Marxenhof in Kranebitt near Bressanone, you not only benefit from the vital and natural philosophy of life of your host family – you also live in the heart of an alpine landscape that invites you to fantastic nature experiences at any time of the year.
Ecological farming at the organic farm – Healthy, sustainable, and delicious
At the organic farm Marxenhof, we grow most of all fruit and vegetables – They are then harvested and sold according to the guidelines of biodynamic farming. These guidelines of the association "Bio Demeter – South Tyrol" guarantee top quality, which Marxenhof guests can see and taste for themselves every day. Those interested have the opportunity to gain deep insights into organic farming – Matthias runs the organic farm with great commitment and is always happy to answer your questions.
Holidays at the farm Marxenhof – A guarantee for relaxing days surrounded by nature
The nature-conscious attitude and way of life of the Klammer family will rub off to the guests of the organic farm in no time at all. The cosy holiday apartments at the farm Marxenhof reflect this life-affirming aura and serve as a comfortable retreat. Life on the organic farm will give you fresh strength, not least thanks to the healthy farm products that are produced according to the principles of Demeter South Tyrol.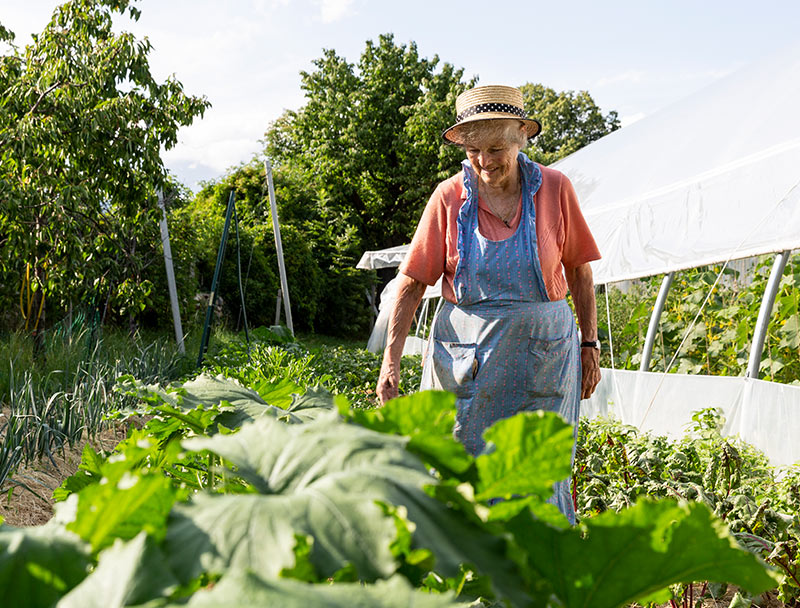 From the profit-oriented
agricultural business
to a healthy farm organism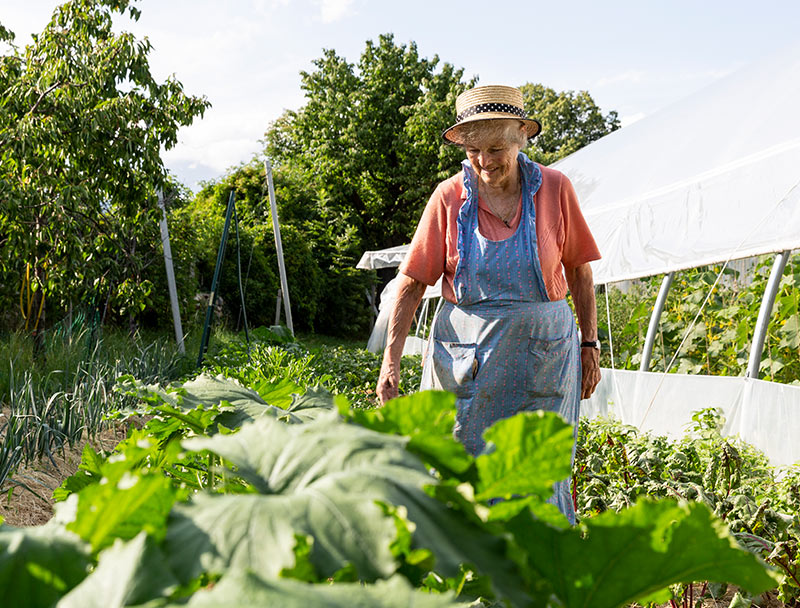 An Arche Farm is mainly characterized by the ecological cultivation of organic products. The key focus is on high-quality natural foods that must meet the strict guidelines of Demeter South Tyrol. However, other factors also play an important role on an Arche Farm like the Marxenhof. The aim is to create a self-contained farm organism that is largely self-sufficient thanks to its ecological resources.
Vitality and
taste experiences
You will recognize our way of cultivating the fields and caring for the animals in the taste of our farm products. One important aspect is a healthy soil, which passes on all its strength and nutrients to the plants and lives with them in close symbiosis. The natural products that are made at the farm Marxenhof have already convinced many guests. They come and visit the Klammer family every year with great anticipation and can hardly wait to enjoy their favourite Marxenhof products.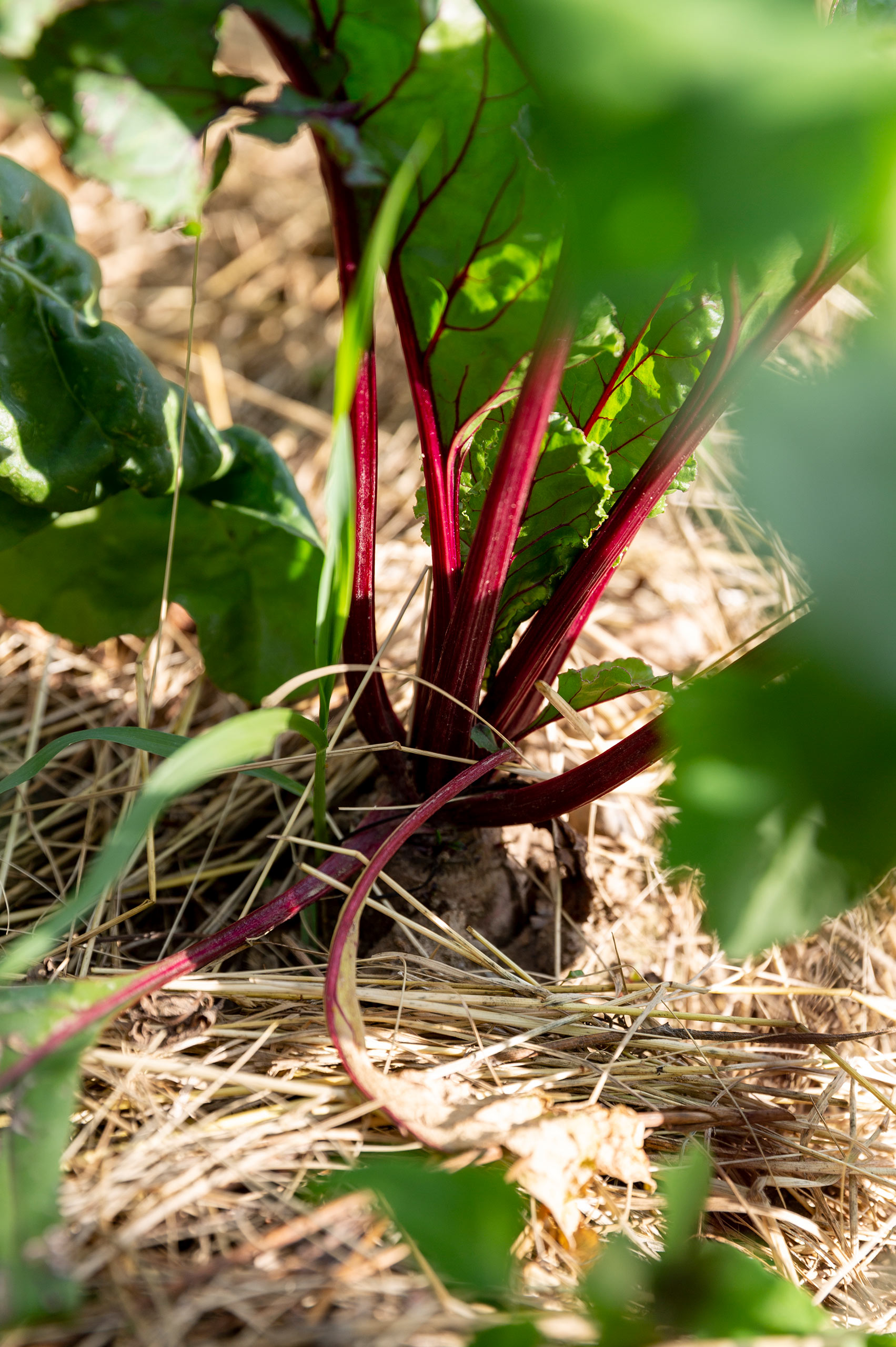 Holiday apartments with breakfast
Organic products for breakfast
Our holiday apartments with breakfast offer the opportunity to fully relax and unwind from everyday life. In the breakfast room or, if you wish, in the open air, we serve fresh, farm-produced Demeter food, which is organic and guarantees a natural taste experience. Wake up to the smell of freshly baked rolls and be surprised by the seasonal variety of organic products. On request, breakfast may be adapted to different eating habits.
"Breakfast in bed or in the shade of a tree …
This part of you morning is a culinary dream.
Homemade cheese, jams, juices, and eggs,
The smell of fresh coffee and freshly baked bread
What delights you'll find – That depends on the season.
But that you'll love Marianne's breakfast stands beyond reason."
– Marianne Klammer
Organic farm products for healthy nutrition
Enjoy organic products (* = from our own production):
As guests of our holiday apartments with breakfast you may enjoy the following organic products every morning in our private and cosy breakfast room or in the garden from 8 a.m. to 10 a.m.
Homemade spelt bread *
Sweet pastries *
Jams made from our organic fruit *
Fresh fruit*
Seasonal vegetables*
Dried fruit *
Hot water infusion from apple blossoms, rose blossoms *
Organic juices from our own production *
Eggs from our happy chickens *
Homemade organic muesli
Local cheese specialties
Organic hay milk
Organic coffee from fair trade
14.50 € per person
Children
0 – 4 years: free
4 – 8 years: 6 €
8 – 12 years: 10 €