Holidays with children in South Tyrol
Farm holidays with children
While the kids may romp and play freely during their holidays for children in South Tyrol, their parents have time to fully relax. At the farm Marxenhof you will find the ideal place for a children's holiday on a farm. Our organic farm is like a gigantic adventure playground that awaits your children with new educational and safe experiences every day. Here the children can simply be children and satisfy their insatiable thirst for discovery and curiosity.
We live by the motto: "The limit of the game is your own creativity."
As I have experienced it myself, I can reveal that there are many opportunities to be a child in South Tyrol. At the farm Marxenhof we have the very classic play equipment such as a swing, a sandbox, table tennis, a basketball hoop, a huge trampoline, ball games, tractors with trailers … or you can play tennis and badminton – but the best choice is always the creative, free play where you need a lot of space. Building a small cable car from one tree to another – no problem. Constructing a ramp to rush over with your bike – no problem. Catch and hide – no problem. Just come over and try something new!
Animals, nature
& joy for life
It is above all the
many farm animals
that fascinate the kids every day. Marianne welcomes children who accompany her during her and she always has instructive answers ready for many questions. She is particularly happy about help with feeding and cuddling our animal friends. Rabbits, cats, chickens, guinea pigs, donkeys and ponies all contribute to farm life.
Our animals offer a very special experience. At the farm Marxenhof …
… sometimes our donkey Maxima will greet you with a loud Yi-Ha, and so does the pony Rentske. Both are quite old and are enjoying their final years at the farm Marxenhof. In the evening, as soon as they are fully fed, you may even take a short ride. Our chickens lay incredibly good eggs and are extremely interesting to watch. A couple of chickens even let you hold them in your arms – if you are fast enough and can catch them. Then there are four cute guinea pigs and the farm cat Mimi, probably the loveliest cat in the whole world! She likes to be cuddled. Without exception, she never bites or scratches, not even at the vet, so really never. There are also many insects, bats, and birds at the farm Marxenhof that you can watch and listen to.
…at the organic farm South Tyrol
Your holiday at the farm Marxenhof in Bressanone should first and foremost be a pure relaxation holiday. Here you will find the time and the environment to relax, find peace and replenish your energy reserves. Certainly, healthy nutrition plays just as important a role in this process as the various power places that can be found on our organic farm.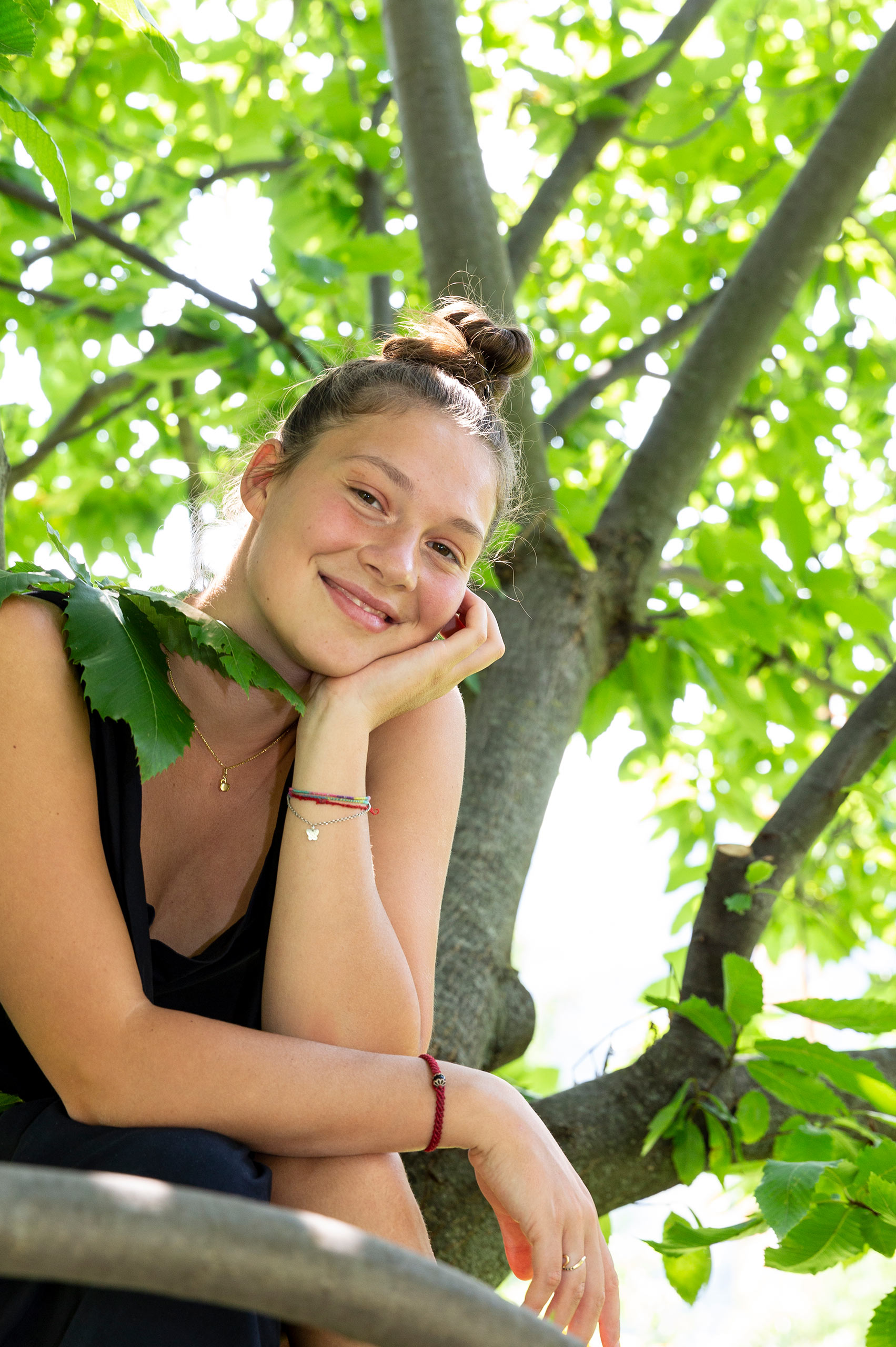 Where energies flow freely
A relaxing vacation
at the farm Marxenhof
The landscape around the farm Marxenhof radiates a noticeable force that is exuded by the alpine nature. There are also places on our family farm where you will feel this energy more intensely. You may find your balance while meditating under the shady treetops. You can dream wonderfully on our sunny meadow, and on the bench under our giant tree you can either pursue your thoughts or chat with your loved ones. These power places play a major role in the daily life of your host family and can also become places of peace and contemplation for you during your relaxing holiday at the farm Marxenhof.